Authorized Distributor of Dr. Hagiwara's Original BarleyGreen Products

BarleyGreenUSA Disclaimer

The statements and products on this website

www.barleygreenusa.com

have not been approved by the Food and Drug Administration. Products and
statements on this website are not intended to diagnose, treat, cure, or prevent any disease or illness. If you choose to use any of the
information or products displayed on this website or in any of our literature without the approval of a health care professional, you
are prescribing for yourself which is your constitutional right, but BarleyGreen USA assumes absolutely no responsibility.
Dr. Hagiwara's Original BarleyGreen
Special Pack Pricing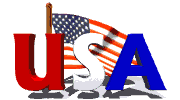 3 Jar Pack - $32.00 per Jar
3 Pack Price $96.00 +SH
6 Jar Pack - $30.00 per Jar
6 Pack Price $180.00 + S/H
BEST POSSIBLE INDIVIDUAL JAR PRICE:
The six (6) Pack Price of $30.00 per jar is better
than the Autoship Price of $30.50 per jar.
NOTE: INTERNATIONAL SHIIPING COST MUST BE calculated prior to PLACEMENT
and/or SHIPMENT OF INTERNATIONAL ORDERS. Please go to the PRODUCT PAGE and clip on International Shipping at the bottom of the page for instructions.
NOTE: Prices quoted on this page are for 3 and 6 Pack Orders ONLY. Additional Jars must be placed on the PRODUCTS PAGE and will
be priced at the Individual Jar Price of $33.50 per Jar.