Authorized Distributor of Dr. Hagiwara's Original BarleyGreen Products
Dr. Hagiwara's Original BarleyGreen Products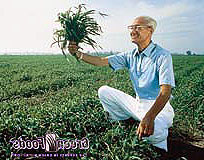 BarleyGreen USA Disclaimer

The statements and products on this website

www.barleygreenusa.com

have not been approved by the Food and Drug Administration. Products and
statements on this website are not intended to diagnose, treat, cure, or prevent any disease or illness. If you choose to use any of the
information or products displayed on this website or in any of our literature without the approval of a health care professional, you
are prescribing for yourself which is your constitutional right, but BarleyGreen USA assumes absolutely no responsibility.
INTERNATIONAL SHIPPING

INFORMATION



We can ship Internationally but the following Instructions must be followed:


INTERNATIONAL ORDERS CANNOT BE
​PLACED ON THE WEBSITE
Due to differences in Shipping Charges the
​following must be followed:


International orders

CAN ONLY

be processed after you submit your
mailing address, Country, contact phone # and the amount of product you
wish to order to our Shipping Department at

sales@

barleygreenusa.com

.
Once we have the information t

he

shipping cost will be calculated and sent
to you by return email for you approval. Once we receive your acceptance
we will process and send you an invoice via PayPal.

Once your invoice has been paid your order will be processed and shipped.

PLEASE DON'T PLACE YOUR ORDER ON THE
​WEBSITE, IT WILL ONLY DELAY PROCESSING.

International Orders CAN be set up on "Autoship".
Click HERE

to learn more about

the Autoship Guidelines.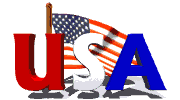 Authorized Distributor of Dr. Hagiwara's Original BarleyGreen Products

​We are no longer accepting
International
​
AUTOSHIP Orders.