Authorized Distributor of Dr. Hagiwara's Original BarleyGreen Products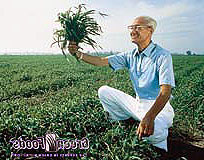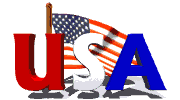 These statements have not been evaluated by the Food and Drug Administration. This product is not intended to diagnose, treat, cure, or prevent any disease.
Dr. Hagiwara's Original
BarleyGreen with Brown Rice,
with or without Kelp Powder

DESCRIPTION:


BarleyGreen Imported from Japan is a tradition for legions of Dr. Hagiwara health loyalists around the globe. Barley grass, the premiere ingredient in Dr. Hagiwara's BarleyGreen Premium Classic with Powder Imported From Japan, is the custom for people of all ages who know it is a natural, safe way to healthier lives. It provides essential nutrients for those preferring to get smooth energy by taking nature's purest whole food supplement.
COMPLETE WHOLE FOOD
Dr. Hagiwara's BarleyGreen Premium Classic with Imported Powder from Japan contains the proper balance of nutrients, including vitamins and minerals. It is this special combination of nutrients and phytonutrients working together as anti- oxidants that provides protection against free radicals.

Additionally, BarleyGreen Premium Classic
contains enzymes minerals, B vitamins and the perfect balance of amino acids, essential fatty acids, carotenoids, bioflavonoids, and chlorophyll.



CURATIVE CHLOROPHYLL


Chlorophyll is known to help cleanse the body, fight infection, heal wounds, and promote the health of the circulatory, digestive, immune, and detoxification systems. Chlorophyll may be able to increase the number of red blood cells and the body's ability to use oxygen.
PHYTOCHEMICAL JACKPOT


BarleyGreen Premium Classic with Imported Powder from Japan and our other products that include organic barley grass, contain an array of phytonutrients. These include three special types of phytochemicals that research has shown are important, and likely critical to our health: carotenoids, flavonoids, and chorophyll.



BEAUTIFUL HEALTH


Dr. Hagiwara found that consuming barley grass was good for: extending youth and delaying aging; promoting healthier looking skin, nails and hair; improving digestion and increased regularity; increasing energy and endurance; reducing stress; reducing inflammation; offering antioxidant protection against free radicals; promoting cardiovascular (heart) health.
This product is sold by weight, not by volume. Some settling of the product may occur. Item Code #3200 - BarleyGreen 7 ounces